Skateboarding Shoes
Out of stock
Product Description:
Are you looking for a new pair of Skate Shoes for your kid? 
This would make a great gift for your kid or as a present. This set is with all the accessories needed in order for a child to be safe while skating. 
It includes 2 Arm Pads, 2 Knee Pads, 2 Shin Pads and 1 Helmet with Shoes and Skates.
Who would love this gift?
Great gift for Kids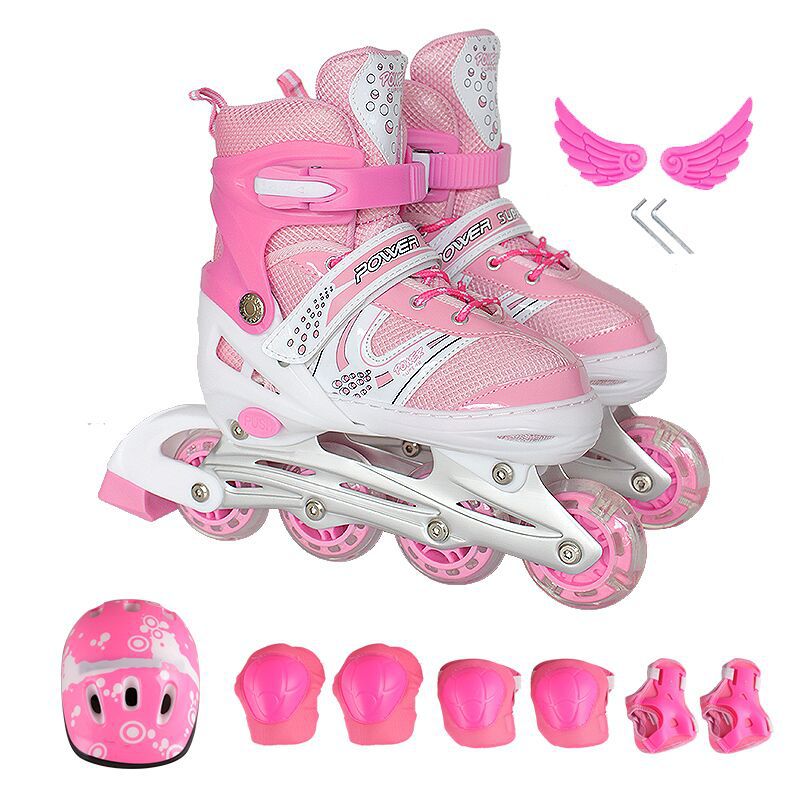 What are the product features
Shoe shell: PE Impact-Resistant material
Shoe shell bracket: Aluminum Alloy
BracketWheel: Single Flash
Bearing: Carbon steel
Color: Pink, Blue
Brake: One foot (right foot) brake
Size: S (actual 31-34) M (actual 35-38) L (actual 39-42) - All EU Size
*********************************************************************************** Common FAQ - Our gifts are shipped from Australia, US, Canada, China and New Zealand suppliers. - Most gifts are shipped out in 1-5 business days - Most gifts take between 7-14 business days to reach, but if you in a different country to the shipping supplier it may take upto 21 business days - We allow returns on all gifts if you not happy with it - please refer to our returns policy. - We send tracking number out on the day the gift is shipping - Need gift urgently? Chat with us before ordering and we may be able to arrange that.
Shipping and handling for times are between 3-14 business days for products stocked in our Australian warehouse.
For products shipped from our overseas partners it can take upto 21 business days to get delivered. If you need your product urgently please chat with us before placing the order as we may be able to assist in some cases.

Featured Products
This is a range of gifts that have moved really fast in last few weeks